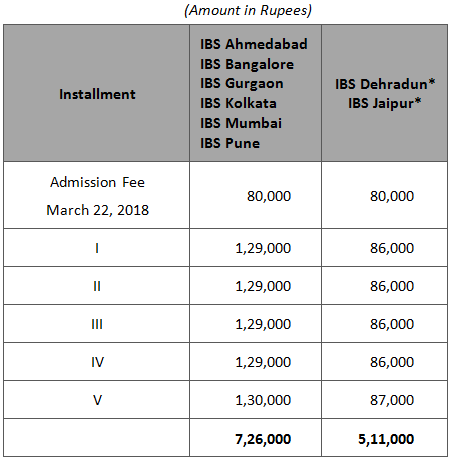 In addition, students have to pay Rs.10,000 as refundable Caution Deposit with the first installment of Tuition Fee.
The candidates selected for the MBA program of IBS Dehradun and IBS Jaipur who hail from the respective state will be awarded fee concession of Rs.50,000. The fee concession will be given in five equal installments. The students have to produce a domicile certificate from the Tahsildar / MRO / Municipality Office. The complete details will be given in student handbook.
Will the students be provided with the Laptops?
No, Laptops are not provided to students. The students are expected to bring their own Laptops when reporting at the campus.