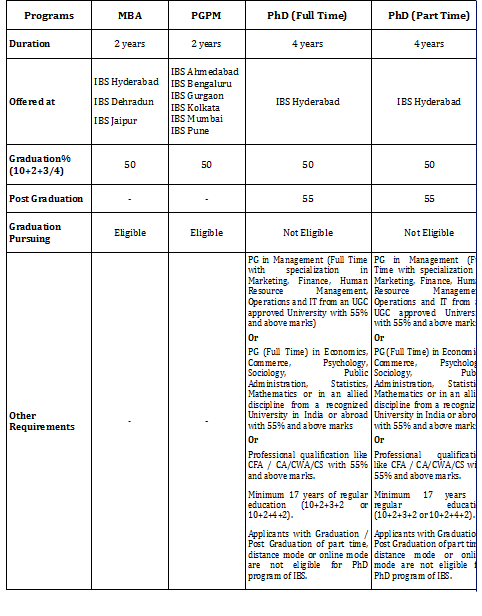 ** Applicants should have studied in English Medium. Candidates not meeting the eligibility criteria of English medium have to submit the TOEFL/NELTS/IELTS score by May 31, 2018.
** MBA / PGPM applicants should have minimum 15 years of regular education (10+2+3 or 10+2+4).
** Candidates in their final year of graduation are also eligible to apply for MBA / PGPM programs, provided they complete their graduation requirements including Practical examinations / viva / assignments before May 31, 2018 and submit proof of graduation by November 01, 2018.