Entrepreneurs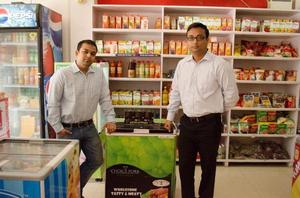 Anabil Goswami (37) and Arindom Hazarika (35), both from Guwahati share a common love for pork. They met at IBS Hyderabad while pursuing an MBA. In 2013, they quit their corporate jobs to set up Arohan Foods with their first love — Assam and pork — as the common denominator.
"We explored many areas — sericulture, mushroom, tourism, etc. But all discussions would end over a plate of pork. So we decided, why not pork," Goswami recently told BusinessLine in Guwahati. Now, their company sells every day approximately four tonnes of processed pork products — sausages, salami, etc — under the brand 'Choice Pork Natural'. While the products are available across the country, 70 per cent of the sales happens in the North-East States.
North-East would be your natural choice if you are selling pork, which is the preferred source of protein in the region. Raw pork (at ₹280 a kg) out-pricesbeef and chicken. Mutton is costlier but that is more due to availability issues. "Both production and consumption is the highest in the North-East," Goswami says, quoting a local proverb that "Mizo women take better care of pigs than their husbands".
http://m.thehindubusinessline.com/economy/agri-business/arohan-foods-porks-out- on-the-northeast/article9928328.ece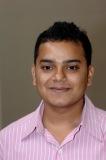 Prateek Mahesh, an alumni from the Class of 2006 along with his friends Abhishek Singh and Saurav Sinha has started www.cabonclick.com an e-taxi stand.
CABonCLICK is an online aggregator for cab-taxis and car rental inventory in India. The main aim is to organize the current scattered cab-taxi service space through market innovation and technological advancement. It is an online platform that connects customers and cab vendors to provide high quality cab service at most competitive and affordable rates with transparency in terms of pricing and service delivery.
They are operational in Hyderabad and plan to reach all metro cities in next 12-18 Months. You can also visit and like CabonClick's Facebook page www.facebook.com/CABonCLICK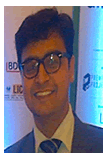 Akhil Bharadwaj, an alumni from the Class of 2007, IBS Chandigarh started a firm by name ALPHA CAPITAL in 2010 after a stint experience in private banking. Being an entrepreneur has always been Akhil's dream and he achieved it at anearly age of life. Alpha Capital is an advisory solution for affluent individuals and families who desire a complete wealth management plan. One that is built upon objectivity, accountability and innovative solutions.
Visit the company's website: www.alphacapital.in

Gaurav Chauhan and Harjas Wadhwa from the Class of 2005, IBS Gurgaon have launched an online adventure travel start up www.OutThing.com OutThing aims to bring adventure sports closer to everyone. They have tied up with leading adventure tour operators from all over India to bring different adventure activities like trekking, rafting, biking, skiing, scuba diving, paragliding, bungee jumping etc. under one roof. Here you can find off beat tours like caving in Meghalaya, rafting in Zanskar, scuba diving in Lakshdweep or homestay in Uttarakhand.
On OutThing.com you can do your adventure travel research, compare different tours and book online through credit card, net banking or cash on delivery. Visit the facebook page at: https://www.facebook.com/OutThing


Nilanjan Jana from the Class of 2008, IBS Pune has started a Risk Consultancy: Insightful Intelligence Consultancy Private Limited.It is a young management consulting firm incorporated in India, helping the world's leading companies in mitigating the risks in today's volatile business environment.
They assist clients with insights and intelligence of the prevailing business environment and existing competitive dynamics, which help them to grow their business by minimizing the risks and out-perform their competitors.

Sonia Dubey, Class of 2009, IBS Pune  launched bPOSH a year back with a simple & strong belief that a positive personal & professional image can be created while sticking to your personal style.
Sonia is a certified Image consultant trained from Image Consulting Business Institute. She started her career with GfK Mode as a Research Ananlyst and worked there for almost two years before starting bPosh.
Bposh is headquartered at Mumbai with operations in Delhi, Bangalore, Hyderabad, Kolkata, Ahmedabad, Indore and Bhopal. Some of the services offered at bPosh are.
Personal Consulting: A completely customized solutions to the needs of the clients with a personal dedicated Image Consultant along with a team of professionals.
Educational Solutions: A comprehensive program structured to help the students project a powerful image and get the best job & successful career.
Corporate Solutions: Custom programs based on companies needs for its employees as per their functions & objectives.
Group Solutions: Creating needs based programs for groups, organizations, communities or clubs etc.
Reach Sonia at sonia.dubey@bposh.in