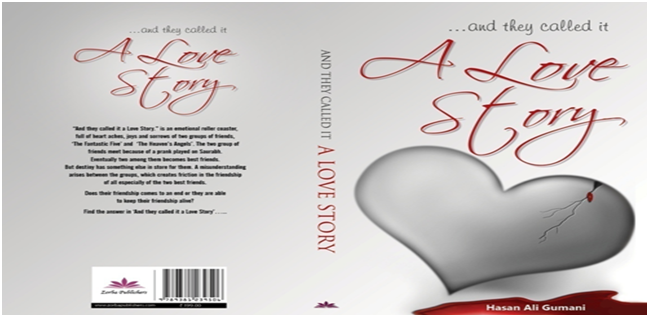 From Business School to being an Author

Hasan Ali Gumani
I finally put the pen down, after jotting down my first fiction project, to start an exquisite journey of IBS Hyderabad. Those two years of post-graduation came to an edge in a blink of an eye and all I have is the memory as a souvenir from IBS Hyderabad.
Also known as the "Mini India", IBS gave me a different perspective of life. The practicality which was lost in running behind the top grades and marks in previous years started pouring in once again, strangers who soon became good pals were always there in the ups and downs of this roller coaster ride of two years, professors who did not leave a single stone unturned in sorting out every query. Overall, I cherish the entire MBA experience.
What else could be more euphoric than holding the post-graduation degree in one hand and a dream in another? Soon after receiving the degree, the fiction project which I completed before MBA took a shape of a paperback. Published by Zorba Publishers, based in Gurgaon, my first title "..and they called it A Love Story" acquired the shelf space of the major online portals on 6th September, 2014.
"..and they called it A Love Story" is about two groups of friends - The Fantastic Five and the Heaven`s Angels. They met because of a failure of a prank which was played on Saurabh, a member of Fantastic Five, by the other members of the same group. Now they enjoy life to their best, being intact into this new bond with each other. They party and hang out together but then there arises a misunderstanding which affects all, especially two who further categorizes themselves as best friends. What was that misunderstanding? And do they fall apart or they keep the bond of friendship alive? The answer is in the book "..and they called it A Love Story"
Hasan Ali Gumani
Batch - 2014
Campus - IBS Hyderabad
Next: On the Move...