On the Move ...

Shankar Gopalakrishnan
Promoter & Partner, SFX INDIA LABS-an incubator has built an in-house repository of knowledge and skill based expertise to work in an integrated fashion with entrepreneurs to solve real problems. This encapsulates the spectrum of knowledge needed to nurture the talent and skills present in budding entrepreneurs who wish to transform an idea to a business. We provide a wide spectrum of opportunity to the entrepreneur to gain useful insights during the incubation phase to help create a successful venture.
Alongside our external clients, we are associated with IBS Pune & IBS Bangalore for current batch students and expect to begin the incubation process for IBS alumni exclusively at both centers.
Currently employed with TFJ Partners, a venture capital and private equity company, holding investments in GWT Gmbh, a German investment company that owns technologies in the space of energy, environment and printing industries. These companies are GTS Energy Technology Shanghai Co Ltd is based out of Shanghai & EKS Flexoprint is based out of Germany.As Country Head my responsibilities include business development, equipment sourcing, project management & investments in potential companies coming up in similar domains.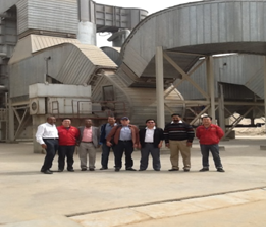 OCustomer visit to Energy plant @ China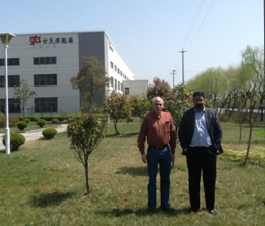 CTO and me @ Factory in China
Some the activities being undertaken are
Design and development of low cost printing machines in India with an Indian partner where the proto type has already been tested.
Establishment of opportunities in the waste to energy space for hazardous, biomedical wastes and MSW through strategic alliances with reputed companies based in India
Sourcing of printing components to reduce costs & venture into the non-woven industry across the Asia, Africa & South America.
Establish the companies printing manufacture base in India over the next few years.
Designated in the companies as Vice President, EKS Flexoprint and Assistant Vice President, GTS Energy Technology Shanghai Co. Ltd. Work based out of Bangalore, India.
Shankar Gopalakrishnan
Batch - 2004
Campus - IBS Bangalore
Next: Q and A, the Interview Call